About Boiler Repairs R Us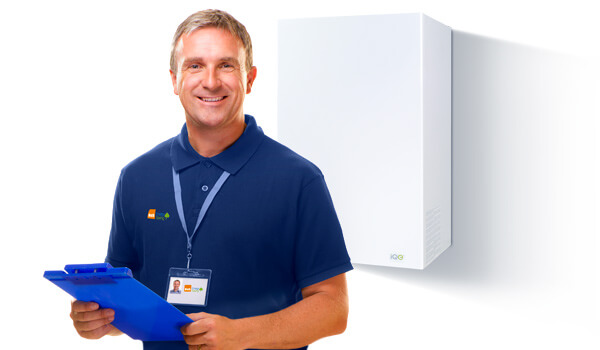 Welcome to Boiler Repairs R Us, your one stop shop for everything related to property maintenance. Whether you are looking to install a new central heating system, repair your boiler in an emergency or do any other operation to keep your home heated, you will find an answer here.
Our famously friendly staff can be contacted at our 24/7 call centre round the clock. From the moment of contact, we can have one of our highly qualified, experienced tradesmen at any door in London or the surrounding area in an hour.
---
Why choose Boiler Repairs R Us?
Boiler Repairs R Us offers world class service for boilers, plumbing and central heating to the entirety of London and its surrounding areas. Our network of highly qualified tradesmen have a level of collective experience that runs into the decades, ensuring they are up to any task, large or small, that you may require. We have specialist repair engineers for all boilers including Keston, Vaillant, Potterton + many more.
Cost effective:
Here at Boiler Repairs R Us we have always believed in true transparency. All costs are explained to our customers before work begins, so you can control your spending throughout the process, regardless of the size of the job. We are up front with our repair costs and we can ensure that no surprise costs will end up on your bill. You only pay for the work that directly affects your repairs. Plus, of course, our prices are famously competitive, comparing well with any of our rivals.
Reliable & Friendly:
Boiler Repairs R Us customer service is well known for being amongst the best in the business. Here, we do not just believe in high standards in our repair and installation work, but also in how we handle all customer queries from the very first moment of contact. That's why we run a 24 hour call centre – to ensure, no matter when the problem arises, our customers can get the help they need with no delays. By taking the time to truly listen to and respond to our customers' requirements, we build long lasting relationships with both home owners and businesses that last decades and decades.
---
Coverage around London:
It doesn't matter where in London you are located. Our network of engineers covers the entirety of London and its surrounding areas. This means, during business hours, we can have an engineer at your door within an hour of your call. Even outside of the 9-5 our engineers are on the road. This way, you can rest assured no time is wasted in getting to work on your property.
Flexible Skilled Specialists:
Boiler Repairs R Us team is made up of experts in property maintenance. This crack squad has the capabilities to not only repair boilers in an emergency but to take on any task involving boilers, heating or water supply that you might require. We have the tools and skills to handle any make or model of boiler you might own, including Valiant, Baxi, Glow Worm, Worchester, Ravenheat and Ideal.
---
Trusted, Fast & Reliable
Boiler Repairs R Us is here to take care of your property. Whether you own your own home, rent as a landlord, run a business property or manage a commercial location, you can count on us to keep it in tip-top condition. We have the experience, knowledge and tools to tackle any problem that may come up, whether it be with your boiler, central heating or plumbing.
So, if you have an issue with any of the above, don't waste another second. Call our friendly call centre today. Our team are ready to take you call and dispatch a skilled engineer to your door.
---
Join 1,000's of happy customers in London!
Trusted, reliable boilers repair & install specialists.
24 hour service
Insurance approved
All parts guaranteed for a year
90% repaired on the same day
Get pricing and book repair