Lochnivar Boiler Repairs London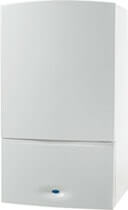 Lochnivar Boiler Repairs London
Over 20+ years experience with Lochnivar Boilers
24 hour service
Insurance approved
All parts guaranteed for a year
90% repaired on the same day
---
How we can assist with your Lochnivar Boilers
Emergency Boiler Repairs
Boiler Service
Landlord Safety Certificates
New Boilers Installations
Leaking & Noisy Boilers
Power Flushes
Boiler Repairs R Us are experienced in handling all types of Lochnivar Boilers. We can also assist with all gas, condensing, combi boiler installations and upgrades. All our plumbers are Gas Safe Registered so you can be assured all our work is carried out within the required regulations. So for complete customer satisfaction call us on 0203 695 3137 to get your Lochnivar Boilers repaired today!
---
---
Lochnivar Boilers and Boiler Repairs R Us
Lochnivar boilers are the go-to brand for thousands of householders across the UK. These reliable, sturdy heating systems offer real comfort and excellent quality all year round. In particular, Lochnivar's range of water heaters and boilers stresses efficiency, ensuring that all its models are both sustainable and affordable without ever sacrificing quality.
Here at Boiler Repairs R Us, we have more than 20 years of experience working with Lochnivar boilers. Our gas safe engineers know all there is to know about these leading heating systems, having installed, upgraded, maintained and repaired them many times down through the years.
So, when you call our number, you know you will get a rapid response from a tradesperson who knows your heating system inside and out. That way you can rest assured your boiler will be fixed in the quickest possible time by a truly qualified engineer.
3 reasons to call Boiler Repairs R Us
No boiler repair team in London can match us when it comes to response times. Our call centre is open 24 hours per day, 7 days per week. From there, our friendly team of operators field emergency calls from all over London and instantly dispatch a nearby engineer to solve the problem.
Not only do we fix boilers fast, we also make sure the repairs last the test of time. Our huge network of engineers are very experienced, highly qualified and extremely reliable, so you don't need to worry about calling us more than once.
While we are known throughout London as the capital's number one repair company, we do not just fix heating systems. We can also take care of installations, upgrades, maintenance work and basic boiler check-ups.
Do you need assistance getting your Lochnivar boiler up and running again? Then call our team today.