Firebird Boiler Repairs London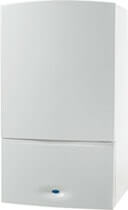 Firebird Boiler Repairs London
Over 20+ years experience with Firebird Boilers
24 hour service
Insurance approved
All parts guaranteed for a year
90% repaired on the same day
---
How we can assist with your Firebird Boilers
Emergency Boiler Repairs
Boiler Service
Landlord Safety Certificates
New Boilers Installations
Leaking & Noisy Boilers
Power Flushes
Boiler Repairs R Us are experienced in handling all types of Firebird Boilers. We can also assist with all gas, condensing, combi boiler installations and upgrades. All our plumbers are Gas Safe Registered so you can be assured all our work is carried out within the required regulations. So for complete customer satisfaction call us on 0203 695 3137 to get your Firebird Boilers repaired today!
---
---
Firebird Boilers and Boiler Repairs R Us
One of the UK's favourite boiler brands, Firebird is trusted by thousands of our nation's property owners to keep their homes and businesses warm in the winter. The Firebird range is well known in this country and beyond for its commitment to innovation and quality, as anybody who owns one will attest.
While Firebird products are extremely reliable, occasionally they need maintenance and repair. If your Firebird boiler requires attention, then the only company you need to call is Boiler Repairs R Us.
For more than two decades now, we've been London's best and most trusted repair team, fixing boilers and heating systems across the capital. Over those 20 plus years, we've installed, repaired, maintained and upgraded Firebird boilers and know their inner workings intimately. That means, when you call us, you know you're getting expert assistance from a team who know all there is to know about your boiler brand.
Why choose us
There are plenty of benefits to trusting Boiler Repairs R Us for your Firebird boiler repair. Here are just a few:
Regardless of your post-code, if you live in London or its surrounding areas we can have somebody at your door. Our gas-safe engineers are on the road all over the city and so it never takes long for us to find a member of our team near you.
Are you sick of tradespeople who take their time to respond in an emergency? Then Boiler Repairs R Us will be a breath of fresh air. We specialize in getting to our customer's homes ASAP and we have the network and facilities to do it.
While our repairs are the highest standard, we keep our rates fixed and low. That means you don't have to compromise on quality but still get to save on price.
If you need assistance with your Firebird boiler, get in touch with our team today.