Saunier Duval Boiler Repairs London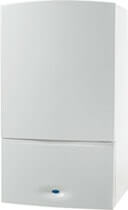 Saunier Duval Boiler Repairs London
Over 20+ years experience with Saunier Duval Boilers
24 hour service
Insurance approved
All parts guaranteed for a year
90% repaired on the same day
---
How we can assist with your Saunier Duval Boilers
Emergency Boiler Repairs
Boiler Service
Landlord Safety Certificates
New Boilers Installations
Leaking & Noisy Boilers
Power Flushes
Boiler Repairs R Us are experienced in handling all types of Saunier Duval Boilers. We can also assist with all gas, condensing, combi boiler installations and upgrades. All our plumbers are Gas Safe Registered so you can be assured all our work is carried out within the required regulations. So for complete customer satisfaction call us on 0203 695 3137 to get your Saunier Duval Boilers repaired today!
---
---
Saunier Duval Boilers and Boiler Repairs R Us
Boiler Repairs R Us is your one stop shop for repairs on your Saunier Duval boiler. Our team has over 20 years of experience fixing these models, meaning you can rest assured that when you call our number you will get knowledgeable service from highly qualified tradesmen.
We have a network of London-wide experts that all specialise in maintaining Saunier Duval models. They will turn up at your door with all the right tools, spare parts and knowledge for the task at hand.
The benefits of hiring Boiler Repairs R Us
Cost effectiveness: We pull out all the stops to be as transparent as possible when it comes to what we charge our customers. There are no hidden costs and all quotes are offered up front, ensuring you have complete visibility throughout the entire process.
Experience: Our team of been working on Saunier Duval boilers for many, many years. This specialist knowledge means even complicated problems on these world class devices can be handled quickly and efficiently.
Speed: No other boiler repair companies can match us for network size. Regardless of your location, as long as you are in London our huge network of highly qualified tradesmen can be at your door with zero delays. Our call centre is open around the clock, giving you a level of attention on which you can rely.
Saunier Duval boilers
For over 100 years, Saunier Duval has been creating high quality, reliable and durable boilers. With a strong, unshakeable belief in focussed service, every one of its products is superbly innovative and usable. Whatever kind of heating system you are looking for, they will have it on their extensive range, which boasts heat pumps, condensing boilers, conventional system, solar solutions, air condition products and more.
So, if you need help with your Saunier Duval boiler, call our team today. We have what it takes to get it up and running again.