Ideal Boiler Repairs London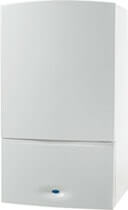 Ideal Boiler Repairs London
Over 20+ years experience with Ideal Boilers
24 hour service
Insurance approved
All parts guaranteed for a year
90% repaired on the same day
---
How we can assist with your Ideal Boilers
Emergency Boiler Repairs
Boiler Service
Landlord Safety Certificates
New Boilers Installations
Leaking & Noisy Boilers
Power Flushes
Boiler Repairs R Us are experienced in handling all types of Ideal Boilers. We can also assist with all gas, condensing, combi boiler installations and upgrades. All our plumbers are Gas Safe Registered so you can be assured all our work is carried out within the required regulations. So for complete customer satisfaction call us on 0203 695 3137 to get your Ideal Boilers repaired today!
---
---
Ideal Boilers and Boiler Repairs R Us
Ideal Heating has spent more than a century warming homes across the United Kingdom and those years of experience show in its newest line of world class boilers. Across its catalogue you will find truly ground breaking, boundary pushing models, capable of bringing comfort and heat to even the largest buildings.
What has marked Ideal out over the years is a notably quick moving attitude towards technology. As the heating demands of the public changed, Ideal's boilers have developed alongside them. Always at the centre of every product has been user friendliness, with the focus on making life as easy as possible for the end user.
What's more, a long term commitment to environmentally friendly processes has translated into some of the best renewable energy solutions in the heating game, including Solar Thermal and Air Source Heat Pumps.
Boilers are still its main stock in trade, however, and so you know when you choose a boiler from Ideal it will be a truly top of the line model. Picking one is easy. You can visit Ideal Heating's site and fill out the simple product selector tool. This will quickly locate the correct boiler for your household, office or building.
The two main domestic products Ideal Heating offers are the Logic and Logic+. These two state of the art Combi boilers guarantee exceptional value and world class quality.
Need assistance with your Ideal Boiler?
Even the best boilers require maintenance, however, and if you have any issues with your Ideal Heating model, Boiler Repairs R Us is there to help. Our strong network of engineers cover the entirety of London and its surrounding areas. So, regardless of your location, we can have a tradesman at your door with zero delays.
Our call centre is open 24 hours a day. It's staffed by our famously friendly team, who specialise in getting your machine up and running once again.