Vaillant Boiler Repairs London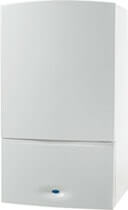 Vaillant Boiler Repairs London
Over 20+ years experience with Vaillant Boilers
24 hour service
Insurance approved
All parts guaranteed for a year
90% repaired on the same day
---
How we can assist with your Vaillant Boilers
Emergency Boiler Repairs
Boiler Service
Landlord Safety Certificates
New Boilers Installations
Leaking & Noisy Boilers
Power Flushes
Boiler Repairs R Us are experienced in handling all types of Vaillant Boilers. We can also assist with all gas, condensing, combi boiler installations and upgrades. All our plumbers are Gas Safe Registered so you can be assured all our work is carried out within the required regulations. So for complete customer satisfaction call us on 0203 695 3137 to get your Vaillant Boilers repaired today!
---
---
Vaillant Boilers and Boiler Repairs R Us
There are many great reasons to call Boiler Repairs R Us when you have an issue with your Vaillant boiler. Here are just five:
1. We are true Vaillant specialists
For more than 20 years our team has been working with Vaillant products at every stage in their lifetime. From installing them into people's homes to upgrading to new models to repairing every conceivable fault they might suffer – we've done it all over the last two decades as London's leading Vaillant repair team. This makes Boiler Repairs R Us a name you can trust when it comes to fixing your Vaillant heating system.
2. We get the job done quickly
Not only do we pride ourselves on providing each and every customer with a high standard of service, we also pride ourselves on getting their heating system back on its feet ASAP. Our 90% same day repair record is the result of fast responses from our 24 hour call centre and our London-wide network of engineers.
3. We are transparent in our prices
If you've been stung in the past by tradespeople who hide their charges until the last minute, you can rest assured that Boiler Repairs R Us will quote all fees upfront, as soon as they can be assessed. This means you always feel in control of how much you are spending on your repair.
4. We offer repairs that last
A Boiler Repairs R Us repair job is no short term solution. When we fix a heating system, we want it to stay fixed long into the future. This is why we offer customers a yearlong guarantee on all spare parts used in their system. This way, you can rest assured that, on the very off chance that there is a repeat fault, you will be covered.
5. We are always professional, courteous and friendly
Every member of the Boiler Repairs R Us team goes about their job with the utmost friendliness. For us, it is not just about getting the job done well, but also getting the job done in a professional, affable manner that is important.
The Vaillant Brand and their boilers
For over a century, Vaillant has been one of the key names in hot water systems. This German innovator is still recognised as the gold standard for boiler manufacturing, its boilers known for high performance and real efficiency.
As you would expect, Vaillant has been awarded on multiple occasions for its commitment to innovation, while the intuitive nature of its products makes them easy to own and maintain. They are cost effective too, helping owners to keep their energy bills under control and shrink their annual spend.
Buying a Vaillant is a great move if you are looking for high quality domestic or commercial heating. Its boilers are terrifically reliable, affordable and easy to run. The range of products in the Vaillant catalogue is varied and flexible enough to suit every buyer, from a landlord looking to heat a small property to the owner of a large office block, who needs to keep hundreds of employees warm.
It's also a family firm and this is reflected in its commitment to customer service and focus upon ethical, long term renewable energy schemes. In fact, it is one of the greenest heating manufacturers around.
While Vaillant remains at the forefront of boiler technology, occasionally expert maintenance is required. This is where Boiler Repairs R Us comes in.
We are specialists in Vaillant Boilers
Our team of tradesman are on call, round the clock, across London and its surrounding areas. Between them, this crack squad has accumulated several decades of experience repairing, installing, fixing and maintaining hot water systems.
Much of that time has been spent working with Vaillant's superb boilers. So, if you own a Vaillant and require service, there is simply no better company to call than Boiler Repairs R Us.
Our engineers fix the following Vaillant Boilers;
Vaillant Combi Compact

Vaillant ecoFITpure 412, 

ecoFITpure 415, 

ecoFITpure 418, 

ecoFITpure 425, 

ecoFITpure 430, 

ecoFITpure 435, 

ecoFITpure 612, 

ecoFITpure 615, 

ecoFITpure 618, 

ecoFITpure 625, 

ecoFITpure 630, 

ecoFITpure 825, 

ecoFITpure 830, 

ecoFITpure 835

Vaillant ecoMAX 18E, 

ecoMax 28E, 

Ecomax VUW 236H, 

Ecomax VUW 286H

Vaillant Ecotec plus 937, 

Ecotec plus 415, 

Ecotec plus 418, 

Ecotec plus 428, 

Ecotec plus 438

Vaillant ecoTEC plus 624, 

ecoTEC plus 637, 

ecoTEC plus 825, 

ecoTEC plus 832, 

ecoTEC plus 835, 

ecoTEC plus 838, 

ecoTEC plus 837

Vaillant Ecotec Exclusive 832, 

Ecotec Exclusive 838

Vaillant Ecotec Plus 612, 

Ecotec Plus 615, 

Ecotec Plus 618, 

Ecotec Plus 624, 

Ecotec Plus 630, 

Ecotec Plus 637, 

Ecotec Plus 824, 

Ecotec Plus 831, 

Ecotec Pro 28,

 Ecotec Pro 24, 

ecoTEC pro 30, 

Ecotec Plus 937

Vaillant Home System 12, 

Home System 15, 

Home System 18, 

Home System 25

Vaillant ThermoCompact 615/2E, 

ThermoCompact 620/2E, 

ThermoCompact 624/2E, 

ThermoCompact 628/2E, 

ThermoCompact 637 E

Vaillant TurboMax VUW 242E, 

TurboMax VUW 282E, 

Turbomax VUW 242/1E, 

Turbomax VUW 282/1E, 

TurboMax Plus 824, 

TurboMAX Plus 828/2E, 

TurboMAX Plus 837 E

Vaillant VCW 20/1 T3W, 

VCW 25/1 T3W, 

VCW-Sine 18 T3W

Vaillant aquaPLUS VUI 362_7