Worcester Boiler Repairs London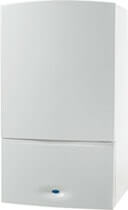 Worcester Boiler Repairs London
Over 20+ years experience with Worcester Boilers
24 hour service
Insurance approved
All parts guaranteed for a year
90% repaired on the same day
---
How we can assist with your Worcester Boilers
Emergency Boiler Repairs
Boiler Service
Landlord Safety Certificates
New Boilers Installations
Leaking & Noisy Boilers
Power Flushes
Boiler Repairs R Us are experienced in handling all types of Worcester Boilers. We can also assist with all gas, condensing, combi boiler installations and upgrades. All our plumbers are Gas Safe Registered so you can be assured all our work is carried out within the required regulations. So for complete customer satisfaction call us on 0203 695 3137 to get your Worcester Boilers repaired today!
---
---
Worcester Boilers and Boiler Repairs R Us
Choosing Boiler Repairs R Us when you need repairs on your Worcester heating system is a smart move, as our thousands of customers across London can attest. Here's some of the reasons why:

1. We open 24 hours a day
20 years of repairing heating systems has taught us many, many things and one of them is this: boiler emergencies can strike at any time of the day or night. That's why we launched our 24 hour call centre. We wanted to ensure that, whenever our customers needed us, we would be available to take their query and dispatch somebody to their location at the earliest possible convenience.

2. We are London-wide
Boiler Repairs R Us is a truly city-wide service, operating in all parts of the capital. We have a large network of fully qualified, highly specialised engineers stretching to every corner of London. This allows us to get a professional tradesperson to your door without delay when you need repairs ASAP.

3. We have a 90% same day repair rate
A breakdown with your heating system can be a serious problem for your household or business. Not being able to keep your property warm can actually be a health hazard during the harshest months of the UK winter. That's why we pull out all the stops to get our customer's boilers back up and running on the same day we first arrive at their locations, with a 90% same day repair rate.

4. We specialise in Worcester systems
We know the Worcester brand well, having spent years working with its various products. We are averse with all the latest models and features, and can quickly diagnose any issue you might have on your Worcester product. Plus, we can advise on the best upgrades currently available to Worcester customers.

5. We offer guarantees on our spare parts
It's no good getting repairs on your boiler that are only short term fixes to long term problems. Our engineers specialise in repairs that last long into the future. To give our customers peace of mind, we offer a one year guarantee on all parts used during the repair.

The Worcester brand
Worcester (Bosch) has been at the forefront of British heating since the early 60s. Back then, it was one of the central pioneers of oil fired boilers and, since then, it has continued to push the boundaries of excellence and innovation.
It is a member of the Bosch group, which should tell you all you need to know about the quality of the hardware involved. That multinational electronics and engineering company is known for being on the cutting edge of technology, and it is that cutting edge thinking that colours everything Worcester does.
Nowadays, one of the biggest concerns for both manufacturers and customers is the environment. It is important for all major companies to take renewable and green energy sources seriously. Worcester is solidly committed to eco-friendly processes, as is reflected by its product portfolio that includes solar panels, ground source heat pumps and air source heat pumps.
We are Worcester Boiler Repairs specialists!
When people think of Worcester (Bosch), they think of true quality, true efficiency and real cost effectiveness. Those are three things that can also be said of Boiler Repairs R Us. So, if you ever have an issue with your Worcester boiler, there is no better company to call than Boiler Repairs R Us. Our team of engineers are available around the clock across London and its surrounding areas.
Armed with years of experience and the tools to repair any major manufacture's machine, they have all you need to get your Worcester boiler back in full working order again. Our rates are fixed and advertised on our website, so you know exactly how much it will cost you before the repairs begin. The Boiler Repairs R Us call centre is open 24 hours a day, seven days a week.
If you have a problem with your Worcester, then what are you waiting for? Call our friendly team today.