Vokera Boiler Repairs London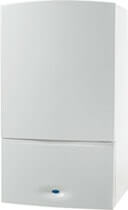 Vokera Boiler Repairs London
Over 20+ years experience with Vokera Boilers
24 hour service
Insurance approved
All parts guaranteed for a year
90% repaired on the same day
---
How we can assist with your Vokera Boilers
Emergency Boiler Repairs
Boiler Service
Landlord Safety Certificates
New Boilers Installations
Leaking & Noisy Boilers
Power Flushes
Boiler Repairs R Us are experienced in handling all types of Vokera Boilers. We can also assist with all gas, condensing, combi boiler installations and upgrades. All our plumbers are Gas Safe Registered so you can be assured all our work is carried out within the required regulations. So for complete customer satisfaction call us on 0203 695 3137 to get your Vokera Boilers repaired today!
---
---
Vokera Boilers and Boiler Repairs R Us
Whether you want to heat a commercial or domestic building, you will require a top quality boiler to do the job. When you have a problem with that boiler, you need a top quality boiler repair team to get it up and running again. This is where Boiler Repairs R Us comes in.
We have a team of knowledgeable, highly trained tradesmen that service the entire London area and a call centre that is open 24/7. This means, regardless of when your boiler decides to break down, one call is all it will take to bring one of our highly skilled team members to your door.
One of the reasons our service is so far ahead of the competition is that our staff share decades of experience working on boilers from every top manufacturer. One such manufacturer is Vokera.
Vokera's enduring popularity
Vokera boilers operate in more than 1.5 million buildings across the UK and Ireland and, when you consider the quality of the product, it is easy to see why they are so popular. This industry leading boiler brand has marked out its reputation with a comprehensive list of innovative, well designed and cost effective heating systems.
Included in its catalogue are products such as:
Combi boilers
System boilers
Open vent boilers
Water heaters and cylinders
Why Vokera and Boiler Repairs R Us is such a good combination?
Though all of its products are superbly effective and reliable, occasionally, Vokera boilers need repairs and maintenance. When this happens, one call to Boiler Repairs R Us is all it takes to get your model working in peak condition once more.
As well as the dependability offered by our years of experience, ours is also a very cost effective service, with no hidden charges. Thanks to this, and our legendarily fast response times, Vokera and Boiler Repairs R Us is a truly winning combination.
We can repair all common boiler issues
Over the last 20 years, our team has dealt with just about every issue you could name on boilers of all brands including Vokera. Whether your boiler is failing to keep the water hot, leaking or dripping, turning itself off, losing pressure, making too much noise or just working less effectively than it used to, we have everything you'll need to get it back in ship shape.
Boiler Repairs R Us supplies the tradespeople, equipment, parts and service required when you want to get your Vokera system running  at maximum power again. We have repaired thousands of machines down the years and so, no matter what your boiler's issue is, we can fix it without any delay.
High quality service at a low cost
We do not just believe in giving our customers the best possible boiler repair service when their Vokera systems suffer a breakdown. We also believe in keeping our prices competitive and transparent throughout the entire process. So, when you make a call to us, you know you'll get quick, effective repairs without burning a hole in your household budget.
Other Vokera boiler jobs
While we specialise in repairing heating systems, we are just as experienced and skilled in other jobs related to Vokera products. If you are looking to install a new system or get a regular check-up on your current model, we can supply both of these services for a very affordable fee. We can even handle long term work such as full boiler replacements, upgrades and much, much more.