Viessmann Boiler Repairs London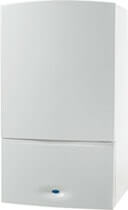 Viessmann Boiler Repairs London
Over 20+ years experience with Viessmann Boilers
24 hour service
Insurance approved
All parts guaranteed for a year
90% repaired on the same day
---
How we can assist with your Viessmann Boilers
Emergency Boiler Repairs
Boiler Service
Landlord Safety Certificates
New Boilers Installations
Leaking & Noisy Boilers
Power Flushes
Boiler Repairs R Us are experienced in handling all types of Viessmann Boilers. We can also assist with all gas, condensing, combi boiler installations and upgrades. All our plumbers are Gas Safe Registered so you can be assured all our work is carried out within the required regulations. So for complete customer satisfaction call us on 0203 695 3137 to get your Viessmann Boilers repaired today!
---
---
Viessmann Boilers and Boiler Repairs R Us
If something goes wrong with your Viessmann boiler, then you only need one number to call. Boiler Repairs R Us has a massive network of highly qualified, highly experienced tradesmen covering the entire area of London and a call centre that opens around the clock.
That means, regardless of where you are located and what time you need us, we can have an expert in Viessmann boilers at your door without delays. Thanks to our team's decades of experience, you can rest assured they will have the right tools, right knowledge and right spare parts for the job at hand.
Advantages of Boiler Repairs R Us
We are 100% transparent with all our charges. We don't have any hidden fees and quote you as quickly as we can, once we have assessed the repairs required on your model. That means you never lose sight of how much the final bill will be.
Transparency is not the only thing that makes Boiler Repairs R Us good value for money. We also offer the most cost effective fees around for such a high level of service. Compare us to other high quality services in London and you will quickly see how great our rates are.
Every single tradesman that we hire comes with years and years of experience servicing and repairing Viessmann boilers. So, you can rest assured that the repairs you get will be handled by a fully qualified and completely knowledgeable expert.
We take calls around the clock, meaning it doesn't matter when you need our help. We can have a member of our team your door without any delays.
Our network of experts works all across London. Wherever you happen to be located, we can get our service to you.
Viessmann and Boiler Repairs R Us
Viessmann has a great reputation for manufacturing world class boilers. Boiler Repairs R Us' reputation for superb service and maintenance is just as good. That makes it a winning combination for keeping your home heated.
We get your boiler fixed quickly
One of the things that marks Boiler Repairs R Us out from the other Viessmann repair services in the capital is our commitment to getting your heating system working again with the absolute minimum of delays. We fully understand how big a problem it is when you suffer a boiler breakdown. During the worst of the UK's harsh winter weather it can go beyond being a mere inconvenience and become a genuine health hazard. That makes getting your boiler repaired ASAP a top priority.
Our call centre is open 24 hours a day, seven days a week. It doesn't matter what time your boiler issue begins – we'll be available to take your call. Once our customer service operator established the issue and your location, they will dispatch an engineer to your home as soon as one is available. As we have a huge number of Viessmann-specialised tradespeople on the road all over London, this means it rarely takes long for us to get one at your door.
As we only hire experienced professionals, they will arrive with all the tools needed for the job and get to work straight away on fixing your heating system. All of this has given us a proud 90% same day repair record. If you want your boiler repaired without delays, you know who to call.