Sime Boiler Repairs London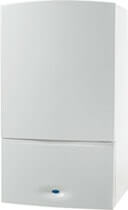 Sime Boiler Repairs London
Over 20+ years experience with Sime Boilers
24 hour service
Insurance approved
All parts guaranteed for a year
90% repaired on the same day
---
How we can assist with your Sime Boilers
Emergency Boiler Repairs
Boiler Service
Landlord Safety Certificates
New Boilers Installations
Leaking & Noisy Boilers
Power Flushes
Boiler Repairs R Us are experienced in handling all types of Sime Boilers. We can also assist with all gas, condensing, combi boiler installations and upgrades. All our plumbers are Gas Safe Registered so you can be assured all our work is carried out within the required regulations. So for complete customer satisfaction call us on 0203 695 3137 to get your Sime Boilers repaired today!
---
---
Sime Boilers and Boiler Repairs R Us
Do you require repairs on your Sime boiler? Do you live in the London area? Do you want to make sure you get the best possible service at the lowest possible price? Then you are in the right place.
When you hire Boiler Repairs R Us to fix your boiler, you get the benefit of our more than twenty years of experience maintaining Sime models. In fact, our highly trained, highly qualified, highly experienced team are specialists in Sime products. That means you can feel safe in the knowledge that the tradesman who arrives at your door will have the right knowledge and tools for the job.
Sime boilers
Sime has an incredible range of top quality heating products. As the company puts it in its slogan 'Valuing Your Climate', it pulls out all the stops to make sure your home is heated with efficiency and sustainability.
Amongst its long list of products, Sime offers:
Wall hung boilers
Floor standing
Accessories
Light commercial
Hiu's, Solar Thermal and Renewables
When you add one of its top quality models to your workplace or home, you want to make sure you get service and maintenance that matches its efficiency. That's the level of service you get when you hire Boiler Repairs R Us. The advantages of coming to our experienced team are many, including:
Cost transparency: We pride ourselves on begin totally transparent with our charges: no hidden costs and up front quoting.
Speed: Thanks to our huge network of tradespeople, you can rest assured that, regardless of your location, as long as you're in the London area we will be at the door with no delays.
Experience: Our team has more than two decades of experience installing, repairing and maintain Sime boilers. This means, you can rest assured that your model will be fixed with no delays.