Ravenheat Boiler Repairs London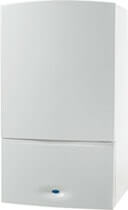 Ravenheat Boiler Repairs London
Over 20+ years experience with Ravenheat Boilers
24 hour service
Insurance approved
All parts guaranteed for a year
90% repaired on the same day
---
How we can assist with your Ravenheat Boilers
Emergency Boiler Repairs
Boiler Service
Landlord Safety Certificates
New Boilers Installations
Leaking & Noisy Boilers
Power Flushes
Boiler Repairs R Us are experienced in handling all types of Ravenheat Boilers. We can also assist with all gas, condensing, combi boiler installations and upgrades. All our plumbers are Gas Safe Registered so you can be assured all our work is carried out within the required regulations. So for complete customer satisfaction call us on 0203 695 3137 to get your Ravenheat Boilers repaired today!
---
---
Ravenheat Boilers and Boiler Repairs R Us
Ravenheat is a name synonymous with innovative heating systems and reliable boilers. In the game since 1987, this Leeds based boiler brand has risen quickly over the last twenty five years, building a reputation upon design excellence and reliable performance. Over 80,000 units are shipped by Ravenheat per year and that popularity shows no signs of abating anytime soon.
When you use a Ravenheat boiler, you quickly see why they consistently prove so widely approved. Not only do they run with a minimum of maintenance, these boilers are really cost effective to own. Back in 1996, Ravenheat created the first ever condensing boilers and that commitment to efficiency has saved their customers money and hassle in the long run.
As Ravenheat itself likes to point out on its website, however, its forward thinking approach is bigger than just the boiler's design. Take, for example, its highly innovative ENERGYCATCHER system. This award winning Passive Flue Gas Heat Recovery System optimises the manner in which your home gas boiler is used, with the possibility of 52% savings on water heating.
One of the reasons Ravenheat has managed to stay on top of the game is that the company is run with a remarkable attention to detail. Its manufacturing processes are tightly controlled from beginning to end, with a blistering focus on quality and efficiency at every turn.
We are Ravenheat Boiler Repairs specialists
All of that makes Ravenheat and Boiler Repairs R Us a perfect match. Once you have a high performance Ravenheat boiler in your home, Boiler Repairs R Us is on hand to keep it running at its brilliant best. We have a network of engineers working across London. One call to our 24 hour call centre and we can have a tradesman at your door in an hour to get to work on your system with zero delays.