Radiant Boiler Repairs London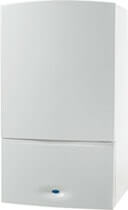 Radiant Boiler Repairs London
Over 20+ years experience with Radiant Boilers
24 hour service
Insurance approved
All parts guaranteed for a year
90% repaired on the same day
---
How we can assist with your Radiant Boilers
Emergency Boiler Repairs
Boiler Service
Landlord Safety Certificates
New Boilers Installations
Leaking & Noisy Boilers
Power Flushes
Boiler Repairs R Us are experienced in handling all types of Radiant Boilers. We can also assist with all gas, condensing, combi boiler installations and upgrades. All our plumbers are Gas Safe Registered so you can be assured all our work is carried out within the required regulations. So for complete customer satisfaction call us on 0203 695 3137 to get your Radiant Boilers repaired today!
---
---
Radiant Boilers and Boiler Repairs R Us
The Boiler Repairs R Us phone number is all you need if you have an issue with your Radiant boiler. Our massive network of tradesmen covers the entire London area and our call centre opens right around the clock. That means we can have an experienced, skilled repair person at your location with unmatched speed.
Our team shares more than 20 years of experience working with Radiant boilers. This makes them experts in assessing the situation when faced with a Radiant model that is underperforming. Also, they will have the right tools and the right spare parts to repair your heating system without delays.
Why people choose Boiler Repairs R Us
There are plenty of good reasons why Boiler Repairs R Us is one of the most popular boiler repair companies in London.
The best team: Here at Boiler Repairs R Us, we only hire the best. We do not believe good service ends at getting the job done. As well as being able to fix boilers, it is essential that everyone we hire is polite, friendly, approachable and professional at all times. This good attitude is supported by years of experience working on boilers from all major manufacturers, including Radiant. So, you can rely on our tradesmen to be personable, skilled, efficient and experienced – a great combination for getting your home heated again.
The best prices: Boiler Repairs R Us is well known across the capital for offering a world class service at a low, low price. Not only do we believe in cost effectiveness, however, but also price transparency. We do not add hidden cost to your bill, instead offering quotes in an up-front and timely fashion. This means you can keep track of the repair cost all the way through the process.
The most convenient for you: We take calls and have tradesmen on the road at all hours of the day. That means, regardless of when and where you need us, we are ready to solve your problem.