Myson Boiler Repairs London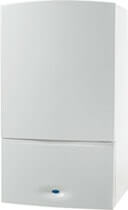 Myson Boiler Repairs London
Over 20+ years experience with Myson Boilers
24 hour service
Insurance approved
All parts guaranteed for a year
90% repaired on the same day
---
How we can assist with your Myson Boilers
Emergency Boiler Repairs
Boiler Service
Landlord Safety Certificates
New Boilers Installations
Leaking & Noisy Boilers
Power Flushes
Boiler Repairs R Us are experienced in handling all types of Myson Boilers. We can also assist with all gas, condensing, combi boiler installations and upgrades. All our plumbers are Gas Safe Registered so you can be assured all our work is carried out within the required regulations. So for complete customer satisfaction call us on 0203 695 3137 to get your Myson Boilers repaired today!
---
---
Myson Boilers and Boiler Repairs R Us
Do you require repairs on a Myson boiler in either your home or workplace? If so, Boiler Repairs R Us has everything that you need. Our team of highly qualified tradesmen share two decades of experience installing, maintaining and repairing Myson products. This gives us an unmatched level of specialisation to solve any issue you might have on your boiler.
Yet specialisation and experience are not the only things that make Boiler Repairs R Us such a terrific choice.
Why choose Boiler Repairs R Us
We have twenty years of experience with high quality boilers from all the major brands, including Myson.
We offer superb value for money. While our service is amongst the best in London, our rates are amongst the lowest.
We also offer complete transparency, with no hidden cost and upfront quotes on all repairs required.
We have a huge network of tradesmen covering the entire London area, so can have a qualified member of our team at your door with zero delays, regardless of in what part of the capital you are located.
We only hire qualified, friendly and personable repair people to our team, meaning you will not just service that is of the highest quality but also amiable and approachable.
We have a call centre that opens round the clock, so whenever your boiler decides to break down, you can rely on our team to get involved.
Myson boilers
Myson is one of Europe's most prominent manufacturers of boilers and heating products. Characterised by high technical standards, a huge portfolio of products and some of the most innovative designs in the market, it is a great brand to go for if you want to shop at the top of the line.
When you install a Myson boiler to your home or office, you want to be sure you get the service that matches its quality. At Boiler Repairs R Us we can offer that service.