Megaflo Boiler Repairs London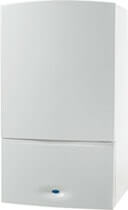 Megaflo Boiler Repairs London
Over 20+ years experience with Megaflo Boilers
24 hour service
Insurance approved
All parts guaranteed for a year
90% repaired on the same day
---
How we can assist with your Megaflo Boilers
Emergency Boiler Repairs
Boiler Service
Landlord Safety Certificates
New Boilers Installations
Leaking & Noisy Boilers
Power Flushes
Boiler Repairs R Us are experienced in handling all types of Megaflo Boilers. We can also assist with all gas, condensing, combi boiler installations and upgrades. All our plumbers are Gas Safe Registered so you can be assured all our work is carried out within the required regulations. So for complete customer satisfaction call us on 0203 695 3137 to get your Megaflo Boilers repaired today!
---
---
Megaflo Boilers and Boiler Repairs R Us
Do you use a Megaflo boiler in your home or business? Are you in need of repair or maintenance work on the system? Then call Boiler Repairs R Us today. We have more than 20 years of experience working with every Megaflo model and so can ensure your property is heated again in no time at all.
London's favourite boiler repair service
Across the last two decades, Boiler Repairs R Us has built up a reputation for delivering the best possible boiler service in the quickest possible time. Our repairs are built to last and, so, when you call us out to fix a problem, you can ensure you won't need to call us again for a very long time.
This commitment to speed and quality has marked us out amongst Londoners who want repairs they can rely on. No wonder we've lasted so long in this competitive field.
Why choose us for Megaflo repairs
There are plenty of good reasons to choose us for repair work on your Megaflo boiler. Here are just a few:
There is no make or model of Megaflo that we do not know inside out here at Boiler Repairs R Us. So, regardless of which system you use, we'll be able to diagnose the issue fast and fix it right away.
We specialise in doing high quality repair jobs in the quickest possible time. As we have a huge network of tradespeople all over the city, it's never hard for us to find a highly qualified engineer near your address and get them to your home ASAP.
All of our rates are fixed and we offer you a clear quote at the earliest possible time in the job. That way, you'll never lose track of how much the repair is costing you.
Want your Megaflow boiler repaired right away? Then call our team today.