Malvern Boiler Repairs London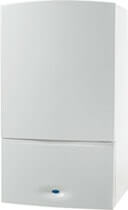 Malvern Boiler Repairs London
Over 20+ years experience with Malvern Boilers
24 hour service
Insurance approved
All parts guaranteed for a year
90% repaired on the same day
---
How we can assist with your Malvern Boilers
Emergency Boiler Repairs
Boiler Service
Landlord Safety Certificates
New Boilers Installations
Leaking & Noisy Boilers
Power Flushes
Boiler Repairs R Us are experienced in handling all types of Malvern Boilers. We can also assist with all gas, condensing, combi boiler installations and upgrades. All our plumbers are Gas Safe Registered so you can be assured all our work is carried out within the required regulations. So for complete customer satisfaction call us on 0203 695 3137 to get your Malvern Boilers repaired today!
---
---
Malvern Boilers and Boiler Repairs R Us
Do you own a Malvern boiler? Do you need repair work? Then Boiler Repairs R Us is the company to call. No other boiler company in London can match us for cost effectiveness, expertise, quality and friendliness.
Our highly experienced tradesmen are on the road across the capital right around the clock and are ready to take your call. They share over twenty years of experience working with Malvern models, so you never need to worry about the job getting done.
The benefits of choosing us
The experience you can rely upon: As our team shares over twenty years of experience servicing boilers from all major brands, including Malvern, you can rest assured we will have the right specialist knowledge and tools for the job.
A price that can't be beat: Our rates are the lowest in London for the quality of service we provide. Shop around and you'll see – Boiler Repairs R Us offer unmatched value for money.
Rapid response: Thanks to our huge, citywide network of highly qualified tradesmen, we can have a man at your door with all the expertise and tools you need to get your home heated once again in double quick time.
Total transparency: If you've had bad experience with trades people who added hidden costs to your bill, then Boiler Repairs R Us will be a breath of fresh air. We offer up front quotes on all the jobs we do at the earliest possible time, ensuring you stay in control of how much the work is costing from the very start of the process.
When you install a Malvern boiler, it is important that you get service that matches its quality. Boiler Repairs R Us can offer that service. One call to our friendly team is all you need to get your Malvern products working.