Main Boiler Repairs London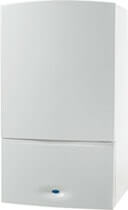 Main Boiler Repairs London
Over 20+ years experience with Main Boilers
24 hour service
Insurance approved
All parts guaranteed for a year
90% repaired on the same day
---
How we can assist with your Main Boilers
Emergency Boiler Repairs
Boiler Service
Landlord Safety Certificates
New Boilers Installations
Leaking & Noisy Boilers
Power Flushes
Boiler Repairs R Us are experienced in handling all types of Main Boilers. We can also assist with all gas, condensing, combi boiler installations and upgrades. All our plumbers are Gas Safe Registered so you can be assured all our work is carried out within the required regulations. So for complete customer satisfaction call us on 0203 695 3137 to get your Main Boilers repaired today!
---
---
Main Boilers and Boiler Repairs R Us
If you require service on your Main boiler, then one call to Boiler Repairs R Us is all you'll need. Our team of highly qualified expert tradesmen share over twenty years of experience installing, maintaining and repairing Main boilers, meaning, when they come to your door, they will be equipped with all the specialisation required to get your home heated again.
Specialisation and experience, however, are just two of the great benefits to choosing Boiler Repairs R Us for your heating product maintenance.
What Boiler Repairs R Us offers you
We offer the best value for money of any Boiler service in London. Don't believe us? Then compare our quotes to those offered by other companies in the city. We will consistently come out with the lowest rates for the best service.
We offer real transparency at every point of the repair job. As soon as we have assessed the required repairs on the boiler, we will give you an up-front quote. With no hidden charges, you can rest assured that there will be no surprises when you pay for the work.
We offer the benefit of years and years of experience fixing boilers from every major brand, including Main.
We offer service all the way across the London area, ensuring that, regardless of your location we can have a man at your door without any delays. That's important when you need to heat your home ASAP.
We offer service that is both high in quality and personable. All of our tradesmen have years of experience and full qualifications, yet we also ensure that they are approachable and polite. This means you get friendly, excellent service at all times.
Quick response specialists
One of the reasons Boiler Repairs R Us has been at the top of our game for more than 20 years is that we are well known across London for the speed with which we fix heating systems. Our record says it all: 90% of our repair jobs are completed on the same day that they begin.
Anytime your boiler breaks down, regardless of the circumstances, it's an emergency. We understand this, and that's why we dedicate ourselves to offering not just the highest standard of boiler repair available in the capital, but also one of the fastest services anywhere.
Common problems we can fix
Our engineers and tradespeople are well versed in every possible boiler complaint, having repaired them all over the years. Some of, but by no means all of, the most common problems we are adept at dealing with are:
Leakage and dripping
Boiler failing to heat the water
Loud noises such as banging or whistling
Pilot light no staying on
Water leaks causing a loss of pressure
Kettling
Boiler switching off
No heat in radiators
So, if your boiler is showing signs of any of the above or any other issue that is affecting your home comfort, call us today.
A great combination
Make sure you get the best service on your Main boiler. Call Boiler Repairs R Us today.