Jaguar Boiler Repairs London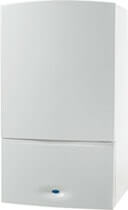 Jaguar Boiler Repairs London
Over 20+ years experience with Jaguar Boilers
24 hour service
Insurance approved
All parts guaranteed for a year
90% repaired on the same day
---
How we can assist with your Jaguar Boilers
Emergency Boiler Repairs
Boiler Service
Landlord Safety Certificates
New Boilers Installations
Leaking & Noisy Boilers
Power Flushes
Boiler Repairs R Us are experienced in handling all types of Jaguar Boilers. We can also assist with all gas, condensing, combi boiler installations and upgrades. All our plumbers are Gas Safe Registered so you can be assured all our work is carried out within the required regulations. So for complete customer satisfaction call us on 0203 695 3137 to get your Jaguar Boilers repaired today!
---
---
Jaguar Boilers and Boiler Repairs R Us
Jaguar boilers are used by thousands of home owners across the UK to keep warm in the cold months. If you use one of these highly efficient heating systems in your property, then you'll already know they are high performance models marked out by their sustainability and efficiency.
Like all boilers, however, sometimes Jaguar systems need repairs and, when your one has a problem, there is only one team to call: Boiler Repairs R Us.
With more than 20 years of experience handling Jaguar boilers, we have all the knowledge, skills and parts needed to get your model up and running in the quickest possible time.
The benefits of choosing Boiler Repairs R Us
With a 24 hour call centre and a huge network of engineers all over London, it never takes long for us to get to your door and start working on your boiler job.
Not only do we believe in speed, we also believe in great value. Shop around and you'll see: our fixed rates are the lowest in London for high quality boiler repair.
While many repair teams localize their service to a few postal districts, our service covers all of London and its surrounding areas. No matter where you call home, if it's in London we can get there ASAP.
We've been installing, maintaining, upgrading and fixing Jaguar boilers for two decades now. That means we know your boiler inside out, regardless of its model.
Top quality repairs are one thing but, for us, it is essential they are backed up by excellent customer service. Every member of our team, from the operators in our call centre to the engineers on the road, are courteous, polite and approachable at all times.
If you need repairs on your Jaguar boiler, trust the experts. Call Boiler Repairs R Us today.