Honeywell Boiler Repairs London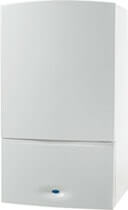 Honeywell Boiler Repairs London
Over 20+ years experience with Honeywell Boilers
24 hour service
Insurance approved
All parts guaranteed for a year
90% repaired on the same day
---
How we can assist with your Honeywell Boilers
Emergency Boiler Repairs
Boiler Service
Landlord Safety Certificates
New Boilers Installations
Leaking & Noisy Boilers
Power Flushes
Boiler Repairs R Us are experienced in handling all types of Honeywell Boilers. We can also assist with all gas, condensing, combi boiler installations and upgrades. All our plumbers are Gas Safe Registered so you can be assured all our work is carried out within the required regulations. So for complete customer satisfaction call us on 0203 695 3137 to get your Honeywell Boilers repaired today!
---
---
Honeywell Boilers and Boiler Repairs R Us
Honeywell is known across the UK for its high quality heating products and controllers. The name is synonymous with innovation and forward thinking, with a product range that is packed with sustainable, innovative items.
If you use a Honeywell at home and you live in the London area, then it's a good idea to keep Boiler Repairs R Us' number handy. While Honeywell products are very durable, on occasion they need professional attention to get up and running at their highest level.
When that happens, we're the number one team to call.
Why choose Boiler Repairs R Us
With a huge network of engineers all over London and over 20 years of experience fixing Honeywell boilers, there is no team you can trust better than us.
We believe in offering a great service at a great price. That's why we keep all our rates fixed and offer every customer a quote at the soonest possible time. That way, you never lose track of how much the repair will cost you.
When you have a heating problem, you want it fixed as quickly as possible. We understand this and that's why we pull out all the stops to get your boiler fixed right away. We operate a 24 hour call centre so we field calls round the clock and have engineers in every area of London.
If you've had bad experiences with rude tradespeople in the past, we sympathise. That's why we ensure that, alongside offering good value for money, a great service and a quick turnaround time, we also offer a truly friendly service.
Should you be having a problem with your Honeywell boiler, then get in touch with us today. We have everything you need to get your home heated once more.