Hamworthy Boiler Repairs London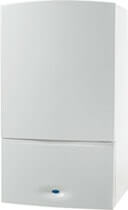 Hamworthy Boiler Repairs London
Over 20+ years experience with Hamworthy Boilers
24 hour service
Insurance approved
All parts guaranteed for a year
90% repaired on the same day
---
How we can assist with your Hamworthy Boilers
Emergency Boiler Repairs
Boiler Service
Landlord Safety Certificates
New Boilers Installations
Leaking & Noisy Boilers
Power Flushes
Boiler Repairs R Us are experienced in handling all types of Hamworthy Boilers. We can also assist with all gas, condensing, combi boiler installations and upgrades. All our plumbers are Gas Safe Registered so you can be assured all our work is carried out within the required regulations. So for complete customer satisfaction call us on 0203 695 3137 to get your Hamworthy Boilers repaired today!
---
---
Hamworthy Boilers and Boiler Repairs R Us
As one of the UK's leading manufacturers of commercial boilers, Hamworthy is a name that will be known to business owners up and down the country. Hamworthy products are built for use in offices, factories and other work places, so are renowned for their sturdy build and reliable, durable performance.
To get the most out of your Hamworthy boiler, however, you will sometimes need to get it serviced. On other occasions, you might require the assistance of a repair team. Boiler Repairs R Us have more than 20 years of experience working with Hamworthy products, and so you can trust our team for either of these jobs.
For more than two decades now, we've been one of London's most popular boiler repair firms and there's plenty of good reasons why.
Three reasons to call Boiler Repairs R Us
With a huge network of gas safe repair experts and a 24/7 call centre, Boiler Repairs R Us can deliver the repairs you need when you need them. It never takes long for one of our friendly call centre operators to find an engineer in your area.
Our fixed rates are amongst the lowest in London and we offer fully transparent pricing. This way, you'll never get a nasty surprise when the bill comes.
Every member of our team has been in the boiler repair game for years and knows all there is to know about Hamworthy models. You simply could not get a safer pair of hands when it comes to boiler repairs than a Boiler Repairs R Us engineer. That's why we've stayed on top for so long – reliable, high quality repairs time and time again.
So, if your Hamworthy boiler suffers a breakdown, be sure to call Boiler Repairs R Us straight away. Our team is waiting to help you get your property heated once again.