Grandee Boiler Repairs London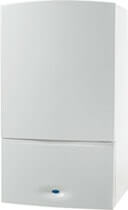 Grandee Boiler Repairs London
Over 20+ years experience with Grandee Boilers
24 hour service
Insurance approved
All parts guaranteed for a year
90% repaired on the same day
---
How we can assist with your Grandee Boilers
Emergency Boiler Repairs
Boiler Service
Landlord Safety Certificates
New Boilers Installations
Leaking & Noisy Boilers
Power Flushes
Boiler Repairs R Us are experienced in handling all types of Grandee Boilers. We can also assist with all gas, condensing, combi boiler installations and upgrades. All our plumbers are Gas Safe Registered so you can be assured all our work is carried out within the required regulations. So for complete customer satisfaction call us on 0203 695 3137 to get your Grandee Boilers repaired today!
---
---
Grandee Boilers and Boiler Repairs R Us
Do you need repairs on Grandee boilers? Then you have come to the right place. Our call centre is open right around the clock, which means, regardless of when you need us, we can dispatch a tradesman to your door without delays. Our experienced team covers all corners of London, so you do not need to worry about us getting to you quickly.
Reasons to choose Boiler Repairs R Us
There are many reasons to choose Boiler Repairs R Us for service on your Grandee boiler.
Our prices are cost effective and low, offering you unmatched value for money on your service.
We are 100% transparent in our pricing, so you can keep track on how much the repair job will cost from the very beginning.
Our team has twenty years of experience, offering you incredible specialist knowledge when it comes to boiler repair.
Our network covers the entire London area, so we can have a man at your door with superb speed.
We only higher professional, friendly staff. That means, not only do you get excellent service, you also get polite service too.
Real quality
Our belief in value for money means more than offering a low price tag. It also means offering high quality service. Our combination of speed, experience and affordability marks us out as London's number one boiler service. No wonder thousands of Londoners every year rely on us to keep their homes heated!
Specialist knowledge
Our team of highly qualified staff share decades of experience working with all the major boiler brands, including Grandee. So, when we arrive at your door, you can be sure we will have the right tools and knowledge for the job.
Always friendly
As far as we are concerned, high quality service means much more than just fixing your boiler. It also means being polite, friendly and approachable every step of the way.