Glow Worm Boiler Repairs London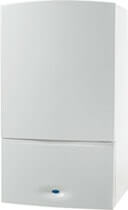 Glow Worm Boiler Repairs London
Over 20+ years experience with Glow Worm Boilers
24 hour service
Insurance approved
All parts guaranteed for a year
90% repaired on the same day
---
How we can assist with your Glow Worm Boilers
Emergency Boiler Repairs
Boiler Service
Landlord Safety Certificates
New Boilers Installations
Leaking & Noisy Boilers
Power Flushes
Boiler Repairs R Us are experienced in handling all types of Glow Worm Boilers. We can also assist with all gas, condensing, combi boiler installations and upgrades. All our plumbers are Gas Safe Registered so you can be assured all our work is carried out within the required regulations. So for complete customer satisfaction call us on 0203 695 3137 to get your Glow Worm Boilers repaired today!
---
---
Glow Worm Boilers and Boiler Repairs R Us
Boiler Repairs R Us is proud to say that our team of expert tradesman are all experienced at dealing with any issues related to Glow Worm boilers. So, if you have any problems with your Glow Worm model, you can rest assured one call to us is all it will take to solve it.
We will arrive promptly, packing the perfect tools for the job, before getting to work bringing your boiler back to peak performance. All our costs are based on fixed rate prices, and we add no hidden charges, allowing you to control exactly how much you spend on the repairs.
Glow Worm and Boiler Repairs R Us: a great combination for a reliable hot water system.
5 great reasons to choose Boiler Repairs R Us to fix your Glow Worm
Incredible speed: We specialise in getting your Glow Worm boiler up and running at full pelt without delay. Our massive, London-wide network of specialists covers every corner of the capital. That means we can have somebody at your door ASAP, regardless of when and where you need us. Our commitment to fast response time is reflected in our 90% record of same day repairs.
Years of experience: With more than 20 years working with Glow Worm products, you can rest assured our team will be able to diagnose your heating system's issue quickly and have all the knowledge and tools needed to get it working again.
High end service, low rate prices: Though we provide one of the finest and most highly specialised Glow Worm boiler repair services in London, our prices are amongst the lowest you'll find. Also, we quote our charges upfront and in a timely manner, so you never lose control of how much the repairs are costing.
Friendly and polite: Though we believe in repairing our customers' boilers with speed and quality, it is also important for us to do so in a polite, professional and friendly manner.
Flexible skills: We're not just available to repair Glow Worm boilers – we can also handle all other jobs related to these products. If you are looking to install a new system or upgrade your current model, we can do it for you.
The Glow Warm Brand
For almost a century now, Glow Worm has been one of the best known and widely trusted boiler brands in the UK. Always moving with the times, it is regularly the first manufacturer to adapt to new innovations in hot water systems.
In the 90s, Glow Worm developed one of the world's first condensing boilers, which can now be found in buildings all over Europe. It is this kind of forward thinking and commitment to new ideas that saw Glow Worm pick up a "Best Buy" award from Which?, one of the leading consumer organisations around.
Also key to Glow Worm's continued and consistent success is the cost factor. As well as solid performance, these boilers also represent great value, coming with truly cost effective operating features. This means, as well as keeping your home or workplace warm, they keep your monthly household spend well under control.
So, when you buy a Glow Worm boiler and install it into your home you are getting a model that has 75 years of world class manufacturing and boundary pushing innovation behind it. As well as gas boilers, Glow Worm also offers renewable technologies, hot water cylinders and domestic controls, plus some of the best after sales support in the UK.