Gledhill Boiler Repairs London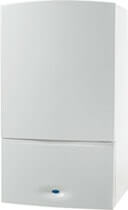 Gledhill Boiler Repairs London
Over 20+ years experience with Gledhill Boilers
24 hour service
Insurance approved
All parts guaranteed for a year
90% repaired on the same day
---
How we can assist with your Gledhill Boilers
Emergency Boiler Repairs
Boiler Service
Landlord Safety Certificates
New Boilers Installations
Leaking & Noisy Boilers
Power Flushes
Boiler Repairs R Us are experienced in handling all types of Gledhill Boilers. We can also assist with all gas, condensing, combi boiler installations and upgrades. All our plumbers are Gas Safe Registered so you can be assured all our work is carried out within the required regulations. So for complete customer satisfaction call us on 0203 695 3137 to get your Gledhill Boilers repaired today!
---
---
Gledhill Boilers and Boiler Repairs R Us
Do you use a Gledhill boiler to heat your home or office? If you do, then the Boiler Repairs R Us phone number simply must be in your contacts. Though Gledhill makes incredibly powerful and reliable boilers, occasionally they need service. When this happens, there is no better company to call.
Benefits for Boiler Repairs R Us
Cost effectiveness: We believe in giving our customers value for money. That's why we keep our rates low, for all of our services. Not only that, we also believe in price transparency, meaning up-front quotes and pricing right from the beginning. This way, you never lose sight of how much the repairs will cost and no hidden charges will take you by surprise.
Reliability: We understand that the last thing you want when your boiler breaks down is slow service. That's why we make sure one of our qualified team members is at your door without delay. Our call centre endeavours to take calls at every hour of the day, so, even if you suffer a breakdown at an inopportune time, we can help you.
Experience: Our tradesmen have years of experience with Gledhill boilers. That means they can assess the situation with unmatched speed when they arrive at your location. It also means they come with all the right tools for the job, wasting no time in getting your home or office heated once again.
A great choice for Gledhill boiler repair
Gledhill is a superb boiler manufacturer with a long history of creating innovative and reliable products. So, when you require service on your Gledhill boiler, you should always choose the best. Boiler Repairs R Us is the number one option for anybody looking for repairs on a Gledhill model. Call our team today and get your boiler working in rapid time.