Geminox Boiler Repairs London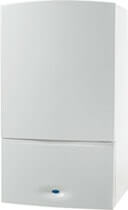 Geminox Boiler Repairs London
Over 20+ years experience with Geminox Boilers
24 hour service
Insurance approved
All parts guaranteed for a year
90% repaired on the same day
---
How we can assist with your Geminox Boilers
Emergency Boiler Repairs
Boiler Service
Landlord Safety Certificates
New Boilers Installations
Leaking & Noisy Boilers
Power Flushes
Boiler Repairs R Us are experienced in handling all types of Geminox Boilers. We can also assist with all gas, condensing, combi boiler installations and upgrades. All our plumbers are Gas Safe Registered so you can be assured all our work is carried out within the required regulations. So for complete customer satisfaction call us on 0203 695 3137 to get your Geminox Boilers repaired today!
---
---
Geminox Boilers and Boiler Repairs R Us
If you have a problem with a Geminox boiler, then you simply have to call Boiler Repairs R Us. We open 24/7, with a call centre that takes calls around the clock. Our highly trained, very experienced team are on the road right across London, meaning we can respond with unmatched speed when you need us.
Every one of our tradesmen is an expert in Geminox boilers. This means, when you place a call to us, you can rest assured we will have the knowledge required to get your heating system running without delay.
Terrific service is not the only huge benefit of using Boiler Repairs R Us. We are also incredibly cost effective, with some of the lowest rates available in London. Of all the top quality repair companies, we are certainly the most affordable. Our pricing is also very transparent, so no hidden fees will be lurking on your final bill.
Why are so many people choosing Boiler Repairs R Us?
There are many good reasons why Boiler Repairs R Us is becoming the most popular and trusted repair team in London. Here are two big ones:
Price: We believe that everybody deserves value for money. That's why we keep our rates as low as possible, even for large scale repair work. Not only are our prices affordable, we also offer up-front quotes as soon as we've assessed the repairs required. We don't hide charges from our customers and always keep them aware of how much the job is likely to cost. This is why people trust Boiler Repairs R Us.
Service: We are happy to be compared to any other boiler repair company in the UK – our service is simply streets ahead of the competition. Years of experience, superbly rapid response times and city-wide coverage combines to make us the best choice if you want the best service.