Electric Boiler Repairs London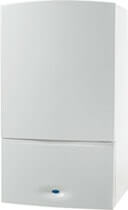 Electric Boiler Repairs London
Over 20+ years experience with Electric Boilers
24 hour service
Insurance approved
All parts guaranteed for a year
90% repaired on the same day
---
How we can assist with your Electric Boilers
Emergency Boiler Repairs
Boiler Service
Landlord Safety Certificates
New Boilers Installations
Leaking & Noisy Boilers
Power Flushes
Boiler Repairs R Us are experienced in handling all types of Electric Boilers. We can also assist with all gas, condensing, combi boiler installations and upgrades. All our plumbers are Gas Safe Registered so you can be assured all our work is carried out within the required regulations. So for complete customer satisfaction call us on 0203 695 3137 to get your Electric Boilers repaired today!
---
---
Electric Boilers and Boiler Repairs R Us
Boiler Repairs R Us is the team you need to call when you have an emergency with your electric boiler. We have been installing, fixing and servicing electric heating systems for more than 20 years and, in that time, we have faced down every breakdown issue you could possibly name. So, when you dial up our 24 hour call centre you can be sure that we will have the understanding and familiarity needed to get your system operating at full power once again.
Electric boiler systems
Though gas may be the more traditional way to heat your property, electric boilers remain popular amongst many UK households. In particular, those who furnish smaller homes that have no existing gas supply often prefer to use electric systems. Though it can be expensive to run, when you consider the benefits of electric heating its popularity is unsurprising.
Electric boilers are far less hassle and less costly to install than gas systems, while coming with none of their health and safety issues. They are also far easier to maintain, with very little service needed throughout their lifetime.
That does not mean, however, that electric boilers do not sometimes require repair. When they do, you need a team that can have somebody at your home in the quickest possible time, with knowledge and experience of these systems. You need a team like Boiler Repairs R Us.
Boiler Repairs R Us service
At Boiler Repairs R Us we understand that a boiler emergency can be a catastrophe for people in the UK. During our freezing winters, a heating system is not just a luxury item but a genuine necessity for keeping our homes comfortable and safe. So, when you suffer a breakdown, there is no time to waste – it is essential that your boiler is back to normal, heating your home in the quickest possible time.
This is why we made our service available right around the clock – because we know that there is no predicting when your heating might decide to stop working. Our call centre is open all hours of the day, every day of the week, where our customer service staff are ready to take your emergency call and get to work on solving your problem.
We have a huge network of engineers and tradespeople, all fully qualified and all experienced in working with electrical heating systems. That means we can dispatch somebody to any location in London or its surrounding areas with real speed.
4 reasons to choose Boiler Repairs R Us for your electric boiler
Expertise: We specialise in repairing electric heating systems and have been doing so for more than 20 years.
Network: We have a massive team of specialist repair staff that service every part of London.
Speed: We pride ourselves in fixing your boiler ASAP.
Service: We are available 24 hours a day, 7 days a week.
Price: Compare us to any other team in the capital – our transparent prices are the lowest you'll find for this high level service.