Chaffoteaux Boiler Repairs London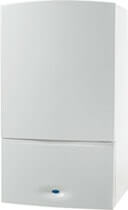 Chaffoteaux Boiler Repairs London
Over 20+ years experience with Chaffoteaux Boilers
24 hour service
Insurance approved
All parts guaranteed for a year
90% repaired on the same day
---
How we can assist with your Chaffoteaux Boilers
Emergency Boiler Repairs
Boiler Service
Landlord Safety Certificates
New Boilers Installations
Leaking & Noisy Boilers
Power Flushes
Boiler Repairs R Us are experienced in handling all types of Chaffoteaux Boilers. We can also assist with all gas, condensing, combi boiler installations and upgrades. All our plumbers are Gas Safe Registered so you can be assured all our work is carried out within the required regulations. So for complete customer satisfaction call us on 0203 695 3137 to get your Chaffoteaux Boilers repaired today!
---
---
Chaffoteaux Boilers and Boiler Repairs R Us
Do you need repairs on a Chaffoteaux boiler? If so, there is no better choice than Boiler Repairs R Us. Our London-wide service is offered by a network of highly qualified tradesmen, all of whom have years of experience repairing Chaffoteaux models.
When you hire Boiler Repairs R Us, you get:
Cost effective rates
Transparent costs
Specialist knowledge of Chaffoteaux boilers
Speedy service thanks to our London-wide network
Friendly service thanks to our high employment standards
High quality service for a low cost
Here at Boiler Repairs R Us, we believe in good value for money. This does not just mean offering the lowest possible rates but also offering the best possible service. We are happy for you to put our rates against any other service in London – there is nobody offering the same level of specialist knowledge, experience and quality at such a low cost.
Reliable transparency
Another key to our service is transparency. We believe every customer should understand from the earliest possible time what the repairs will cost. We don't hide charges until the last minute and we detail where all your money is going. This way we ensure everybody is happy once the repairs are completed.
Boiler Specialist knowledge on which you can rely
While some boiler repair services will specialise in one brand or type of heating system, Boiler Repairs R Us specialises in all the major manufacturer's models, including Chaffoteaux. This means we will be able to diagnose and address the issue faster and make a qualified, correct decision on what measures to take to repair it.
Friendliness is not an added bonus – it is a central part of our service
Of course, the most important thing when you hire a boiler repair service is that they get the job done. But, here at Boiler Repairs R Us, we also believe a friendliness and approachability are key components to a strong overall package. Our staff members are just as friendly as they are qualified.
Call today if you want the best possible service on your Chaffoteaux boiler.