Broag / Remeha Boiler Repairs London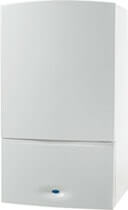 Broag / Remeha Boiler Repairs London
Over 20+ years experience with Broag / Remeha Boilers
24 hour service
Insurance approved
All parts guaranteed for a year
90% repaired on the same day
---
How we can assist with your Broag / Remeha Boilers
Emergency Boiler Repairs
Boiler Service
Landlord Safety Certificates
New Boilers Installations
Leaking & Noisy Boilers
Power Flushes
Boiler Repairs R Us are experienced in handling all types of Broag / Remeha Boilers. We can also assist with all gas, condensing, combi boiler installations and upgrades. All our plumbers are Gas Safe Registered so you can be assured all our work is carried out within the required regulations. So for complete customer satisfaction call us on 0203 695 3137 to get your Broag / Remeha Boilers repaired today!
---
---
Broag / Remeha Boilers and Boiler Repairs R Us
Boiler Repairs R Us is your one-stop shop if you need servicing or maintenance on your Broag / Remeha boiler. Our crack squad of tradespeople service the entire London area and share over two decades of experience working with these systems.
Broag / Remeha high quality boilers repairs service
If you live in the UK, you'll know that a high quality boiler is a requirement to get through those long winter months. That's why Broag / Remeha boilers are so consistently popular. These reliable, innovative systems are trusted by householders all over the country to keep them warm when the cold weather comes.
Though they are superb machines, occasionally Broag / Remeha products suffer breakdowns and need maintenance. When that happens, there is only one number you need to call. Boiler Repairs R Us takes calls round the clock and our team has years and years of experience installing, servicing, repairing and maintaining the performance of Broag / Remeha models.
The benefits of Boiler Repairs R Us
The most cost effective service in London: We are happy for customers to compare our rates to any other boiler repair company in the capital. You simply will not find one that offers the same level of service for such a low rate.
Total transparency: Every step of the way, from the time you place your call to our call centre to the time the repairs are finished and your boiler is up and running, we offer complete price transparency. We don't hide costs from our customers and give up front quotes as soon as the extent of the job can be assessed. This way, you can monitor how much the work will cost from the beginning to the end.
Lightning quick service: Our network of tradesmen service the entire London area. That means, regardless of where you happen to live, we can have a highly trained repair person at your door with zero delays.
Call our team now if you want the best service in London on your Broag / Remeha boiler.