Biasi Boiler Repairs London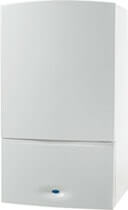 Biasi Boiler Repairs London
Over 20+ years experience with Biasi Boilers
24 hour service
Insurance approved
All parts guaranteed for a year
90% repaired on the same day
---
How we can assist with your Biasi Boilers
Emergency Boiler Repairs
Boiler Service
Landlord Safety Certificates
New Boilers Installations
Leaking & Noisy Boilers
Power Flushes
Boiler Repairs R Us are experienced in handling all types of Biasi Boilers. We can also assist with all gas, condensing, combi boiler installations and upgrades. All our plumbers are Gas Safe Registered so you can be assured all our work is carried out within the required regulations. So for complete customer satisfaction call us on 0203 695 3137 to get your Biasi Boilers repaired today!
---
---
Biasi Boilers and Boiler Repairs R Us
Boiler Repairs R Us is your one stop shop for cost effective, reliable and fast repairs on your Biasi boiler. Our highly trained, experienced team of tradesmen service the entire Greater London area, so, when a problem strikes your Biasi model, you can rest assured we will have the tools, knowledge and resources you need to get it up and running with no delays.
Since 1990, Biasi has been one of the leading suppliers of heating products in the UK. Across its catalogue, you find nothing but top quality, state of the art equipment that will bring cost-effective, sustainable and dependable heat into your home, even during the coldest months of the year. Another thing that continues to mark Biasi out from the crowd is its unwavering belief in constant improvement, which is evidenced by the consistent innovation that can be seen in its products.
The Biasi range includes the following boiler models:
Advance Plus
Inovia
ActivA
RivA Plus
Riva Advance
Biasi innovation and quality
All of these products have been designed by some of the most accomplished designers in the heating hardware industry, and so come packed with features that will ensure your home stays warm and cosy, regardless of the weather outside your door.
Take, for example, the Biasi Advance Plus. One of the manufacturer's flagship models, it comes with cutting edge quad processor technology to ensure that even on the rare occasion that a fault occurs the boiler will continue to work safely instead of shutting down.
Or, consider the Riva Advance. This high efficiency condensing boiler represents the very cutting edge of intelligent gas boiler systems. Combining smart technology with compact dimensions and superb energy efficiency, it is as cost effective as it is reliable.
Though they might come from the very top of the line, occasionally Biasi boilers need maintenance. When they do, one call to Boiler Repairs R Us is all it takes to get your heating up and running again. Our London-wide team of experts have decades of experience working with Biasi models, and will arrive at your door in good time, with the right tools and spare parts for the job.
That makes a Biasi boiler and Boiler Repairs R Us service a winning combination.
Why choose Boiler Repairs R Us for you Biasi emergency
When you make a phone call to Boiler Repairs R Us in need of help with your Biasi heating system, you can expect the following:
A quick response: We operate a 24 hour call centre, from which our customer service operators field calls from people with heating emergencies from all corners of the capital. All we need is the make of boiler, the nature of the emergency and your location.
A timely service: Once our operator has your details, they can dispatch a fully qualified, Biasi-specialised engineer to your door straight away. Our massive network of tradespeople stretches to every part of London and its surrounding areas and we have people on the road every hour of the day, seven days a week. That means, no matter what your issue might be, we can have somebody attending to it without any delays.
Superb specialist knowledge: We have more than two decades of experience working with Biasi products and are up to date on all the latest models, parts, upgrades and features. This means, when our repair person arrives at your home, they will be equipped with all the knowledge and tools needed for the job and so can get to work straight away.
A fast turnaround: We are very proud to say that, thanks to our commitment to high quality service and rapid response, Boiler Repairs R Us boasts a 90% same day repair record. Not only that, but our yearlong parts guarantee ensures you don't just get a quick solution but also a long lasting one.