Ariston Boiler Repairs London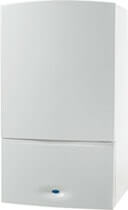 Ariston Boiler Repairs London
Over 20+ years experience with Ariston Boilers
24 hour service
Insurance approved
All parts guaranteed for a year
90% repaired on the same day
---
How we can assist with your Ariston Boilers
Emergency Boiler Repairs
Boiler Service
Landlord Safety Certificates
New Boilers Installations
Leaking & Noisy Boilers
Power Flushes
Boiler Repairs R Us are experienced in handling all types of Ariston Boilers. We can also assist with all gas, condensing, combi boiler installations and upgrades. All our plumbers are Gas Safe Registered so you can be assured all our work is carried out within the required regulations. So for complete customer satisfaction call us on 0203 695 3137 to get your Ariston Boilers repaired today!
---
---
Ariston Boilers and Boiler Repairs R Us
Do you need maintenance or repair work on your Ariston boiler? If so, then you've come to the right place. Here at Boiler Repairs R Us, we have over twenty years of experience fixing Ariston models.
Our highly trained team have the tools and knowledge you need to keep your boiler running at peak condition for the longest possible time.
Ariston is one of the most popular boiler brands around. For decades it has stood out from the crowd with a consistent line of innovative heating products. Thanks to the flexibility and depth the Ariston catalogue offers, customers of every budget and with every type of requirement are sure to find what they need.
Its product types include:
Combi boilers
System boilers
Heat only boilers
Boiler accessories
Gas fired water heaters
Electricity water heaters
Hot water cylinders
Air source heat pumps
Cylinder
Solar thermal
As well as designing high quality boilers, Ariston also operates with a real commitment to giving its customers real value, as evidenced by its "Six Rules for an Eco-Friendly Winter".
Ariston's 6 Rules for an Eco-Friendly Winter
In order to help customers regulate home heating during the winter months, Ariston devised these six very simple steps to keeping your carbon footprint under control and lowering your overall heating costs.
Maintain an internal temperature of around 20 degrees
Install a timer to ensure the boiler is only in use during the necessary hours
Separately regulate each room's temperature with a thermostatic valve
Do annual maintenance of the boiler and all radiators before winter
Insulate windows and exterior doors
Choose a condensing boiler if you need to replace your existing model
By educating its customers in proper heating regulation, Ariston again shows how dedicated it is to ensuring everybody who buys one of its boilers gets nothing but the best long term value.
This makes Ariston and Boilers Repairs R Us the perfect fit. We too believe in giving everybody who uses our service real value. Plus, we have a team of highly trained tradesmen, all of whom have years of experience working on Ariston products.
So, if you have an issue with your Ariston boiler, look no further than Boiler Repairs R Us.
Our engineers fix the following Ariston Boilers;
Ariston ACO 35 MFFi, 

ACO Type C

Ariston Challenger 80e

Ariston Clas 24FF, 

Clas System 24FF, CLAS HE 24, microGENUS HE 24MFFI,  CLAS HE EVO24, CLAS HE EVO 24kw ErP compliant, CLAS HE R24, CLAS 24 FF, CLAS HE EVO system 24, CLAS HE EVO 24kw system ErP

Ariston Clas System 28FF, CLAS System 28 FF

Ariston Clas 30FF CLAS HE 30, CLAS HE EVO 30kw ErP compliant, CLAS HE EVO30, CLAS HE EVO system 30, CLAS 30 FF, CLAS HE EVO 30kw system ErP

Ariston CLAS HE 38, CLAS HE EVO38, CLAS HE EVO 38kw ErP compliant

Ariston CLAS HE R12, 

CLAS HE R18,  CLAS HE EVO system 18, 

Ariston CLAS HE EVO 18kw system Erp

Ariston CLAS System 21 FF

Ariston Compact 400 20/1MFS

Ariston CLAS HE R12, 

CLAS HE R18, 

CLAS HE R24

Ariston Combi A 24 MFFi, 

Combi A 30 MFFi

Ariston Dia 20 MI CE, 

Dia 24 MI CE, 

Dia 20 MFFICE, 

Dia System 27 RFFi

Ariston E-Combi 24 (EVO, Erp, E-System,Egis HE), 

E-Combi 30 (EVO, Erp), 

E-Combi 38 (EVO, Erp)

Ariston Eco Genus

Ariston Euro Combi A23 MFFi, 

Euro Combi A27 MFFi, Euro Combi STYX

Ariston E-System EVO 24, 

E-System EVO 30

Ariston Excalibur 80 & 

100

Ariston GENUS HE system 24 & 

GENUS HE system 30, 

GENUS 30 Plus

Ariston Genus 23 MFFi, 

27 MFFi, 

30 MFFi, 

27 RFFi

Ariston Genus 27 Plus, 

Genus 30 Plus, 

Genus 27 BFFi

Ariston Genus HE 35 +

Ariston GENUS HE24, 

GENUS HE30, 

GENUS HE38

Ariston microGENUS HE 28MFFI, 

microGENUS HE 32MFFI, 

MicroGENUS 11 24 MFFI, 

MicroGENUS 11 28 MFFI, 

MicroGENUS 11 31 MFFI

Ariston Intesa TP 23, 

Intesa TP 30

Ariston 20 M wall hung combi, 

20 MFS4 wall hung combi, 

24/1 ME wall hung combi,

 24/1 MFS wall hung combi

Ariston Micro condens combi 27 MFFi, 

Micro condens system 27 RFFi

Ariston Micro Combi 23 MFFi, 

Micro Combi 27 MFFi

Ariston STYX Sx 20M, 

STYX Sx 20MFF

Ariston System A 24, 

System A 30

Ariston ACO Series 27 MFFI, 

ACO Series 32 MFFI, 

ACO Series 27 RFFI, 

ACO Series 32 RFFI

Ariston Type C boiler micro system